If you've been following along with ShareProgress for the past few years, you might've seen us post about our commitment to annual progressive giving. For us, donating one percent of our revenue to progressive nonprofits is a critical part of being a progressive company. It's also an empowering and enlightening part of being employed at ShareProgress: it both gives you a say in where company profits are directed, and allows for a peek into the values of coworkers.
We recently went through the process of choosing where to donate for the year, and we wanted to share a bit about what compelled us to choose these organizations this year. Jim chose to split his donation between two different amazing organizations, and Anna (that's me!) put all of her donation share towards one organization.
Jim: RootsCamp + Coworker.org
RootsCamp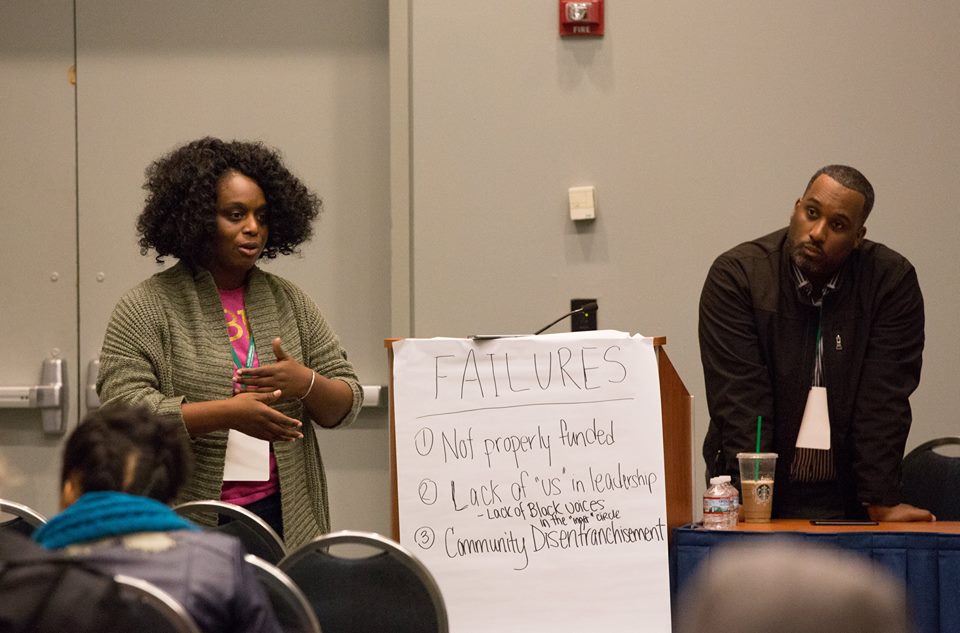 How RootsCamp describes itself: Electoral Politics. Movement Technology. Grassroots Organizing. Digital Strategy. Capacity Building.
RootsCamp is where all of these facets of our movement meet. This year, we're choosing to zero in on what it means to practice a more inclusive politics and think about ways that we can transform our democracy so that our people win and collectively thrive. We're interested in expanding our understanding of what justice looks like for all our people, and equipping our leaders with the skillsets, tools, and frameworks to take this on and thrive.
Why Jim chose RootsCamp: In the divisive political climate we're facing today, it's more important than ever to support one another through community and solidarity. RootsCamp, the unconference organized by Wellstone Action, provides a critical space for progressives to come together, share experiences and learnings, and form strong connections with one another that allow us to keep fighting the good fight.
Learn more: https://www.wellstone.org/events/rootscamp-2018
Coworker.org
How Coworker.org describes themselves: Coworker.org allows you to start, run, and win campaigns to change your workplace. Have an idea for improving your workplace? Start by creating a Coworker.org petition and talking to your coworkers about your campaign. Every day, people are launching and joining campaigns around issues large and small — from improving an office breakroom to providing paid sick leave to employees. Anything is possible when coworkers join together.
Why Jim chose Coworker.org: Supreme Court decision against public sector unions in the Janus case last month was yet another serious blow in the ongoing assault against labor in the United States. While we need to keep fighting back against the assault, it's also critical to be exploring new models of organizing that could offer greater collective power to American workers. Coworker.org has consistently been on the cutting edge in this space, leveraging a combination of technology and organizing best practices to give a powerful voice to workers advocating for fair and decent working conditions.
Anna: Sexual Violence Center
Sexual Violence Center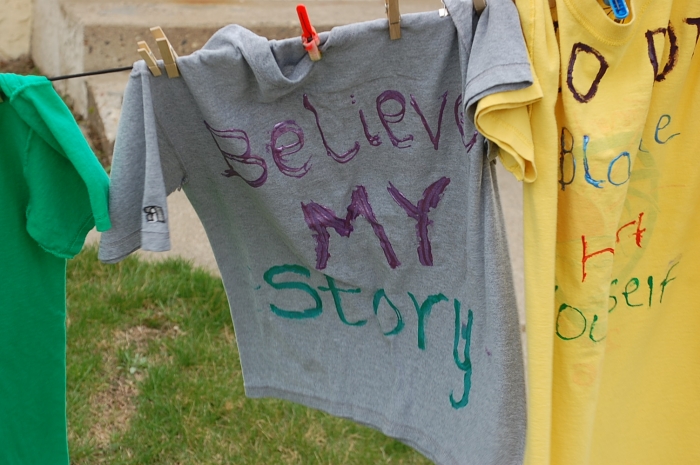 How they describe themselves: At the Sexual Violence Center, it is our mission to eradicate sexual violence and abuse by: Challenging the systems and individuals that promote privilege, oppression and domination. Educating those that will join us as advocates and catalysts for change. Supporting those who have been victimized, empowering them to not only survive but thrive, finding power and movement in our collective voices.
Why Anna chose Sexual Violence Center: The #MeToo wave of this past year has been both a source of answers (here are the celebrities, the politicians, the people you know who have sexually assaulted someone) and of questions. Questions like: how do we heal from this? How do we respond? For me, the work of the Sexual Violence Center is an answer to those questions. They provide one-on-one support to victim-survivors of sexual violence in the moments when pain is most acute, and provide assurance that someone is always ready to listen.
Learn more: https://www.sexualviolencecenter.org/